HELPING YOU MAKE WELLNESS A PRIORITY FOR YOUR PEOPLE.

Our corporate programs include one and two day workshop programs in leadership and communication or our corporate wellness retreat program for 1 or 2 days to de-stress and re-set.
THE FIT EXECUTIVES EMOTIONAL INTELLIGENCE PROGRAM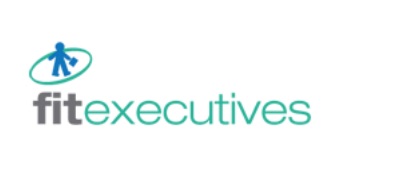 The FitExecutives Emotional Intelligence program includes 6 modules implemented monthly which include workshops and online content which provide a complete solution for emotional intelligence to support mental and physical wellness. These modules can also be done as individual training/workshop programs. The program is based on Swimburne University Emotional Intelligence Assessment Reports and techniques and analysis by certified trainers before and after the program which is behaviour based 180 or 360 assessments.
Research shows emotional intelligence accounts for nearly 90% of what sets high performers apart. All people experience emotions but research shows that only 36% of people can identify emotions when they occur.
VITALITY-Wheel of Health & Stress Management
FOCUS-Mindfulness & Meditation
NEGOTIATE-Communciation & Conflict Resolution
SOAR-Resilience
THRIVE-Leadership
VITAL-Wheel of Health
VITALITY-Wheel of Health
This wellness program enables employees to embody a healthy ritual for body and mind. These programs provide staff with the foundations to establish their own toolkit of knowledge and practical application. Your team will learn:
Stress management techniques
Detoxification strategies
healthy nutrition
sleep solutions
Earthing
Breathing & posture
Exercise considerations
yoga practices
On completion of either program, staff continue their wellness practices with an 8 week program which includes group meditations each week and online resources with for nutrition, stress management techniques and simple exercise routines to follow.
Our one day or half day wellness workshops or two-day retreat programs bring teams together to embody the key elements to employee well-being. The two-day program is tailored to your team and includes full assessments of stress and fitness and tailored and practical application of all elements of wellness off-site. The half day workshops are a practical day of embodying the yoga, meditation and mindfulness techniques along with information on sleep and practical wellness tips. Programs are tailored to the needs of your team.
FOCUS-Stress Relief, Mindfulness & Meditation
High levels of stress and anxiety in the workplace require strategies to reduce cortisol and improve levels of mental health in the workplace.
Mindfulness and meditation can reduce stress, boost productivity, focus and strengthen relationships. It can also assist with managing depression, anxiety, addiction recovery and relapse prevention.The average person's mind wanders 49.6% of the time which suggests the challenges in holding focused meetings and engaging staff. Mindfulness promotes self-awareness which is seen as the most important quality for leaders.
In this program, staff will learn:
What is meditation and mindfulness
5 different meditation styles
Strategies to introduce mindfulness into their day
Daily self-care practices
Stress relief strategies they can apply in 2 minutes
NEGOTIATE- Communication & Dispute Resolution in the workplace
87% of people are disengaged in their workplace. This program is relevant for those who wish to improve their communication and dispute resolution skills and includes:
Building rapport
Planning the conversation for effective outcomes
Improved, active listening
Asking effective questions
Behavioural styles
Managing emotions
Controlling the process
How to influence others
Co-creating outcomes
Managing difficult conversations and resolving conflict
SOAR- Resilience
SOAR-Resilience
Resilience is the ability to bounce back after a setback so this program focuses on increasing participants' abilities to manage one's own emotions, responses and adaptive techniques. Participants will learn:
Recognising the role of emotions in our responses to events
Managing emotions
Recognising and applying empathy
Self-management development approaches
How to bounce back from adversity
THRIVE- Leadership Program
2 days
Our leadership program looks at what is expected of a modern leader and what it takes to become a highly effective leader. During the program you will acquire a set of tools and skills that help you lead a team. It includes:
Emotional intelligence assessment & understanding of your EQ report
Defining individual purpose
Aligning leadership and purpose
Defining your leadership style
Exploring behavioural styles ( option of DISC Profiling)
Communication
Employee engagement-leading self and others
Managing well-being-aligning body, mind and soul
Change Management
Resilience
Strategies for Success
To enquire about the needs of your team and join one of our corporate workshops or retreats, enquire here or call us!